A lot may not know it's not the first time Maruti Suzuki have launched a car by the name "Vitara". It's been there since 2009. The earlier generation namely the Grand Vitara was an actual SUV with 2.4 litre engine and that competed with the Honda CRV, Tata Safari and the Mitsubishi Outlander. A lot of old car names for the newbies. Try searching them to know more about the history of automotives in India. I am sure you will enjoy.
Even though The Grand Vitara competed against the more famous 3. It still wasn't a great success for Maruti Suzuki in terms of sales volume. 2016 and 2017 has been a year of re-makes. Like the New Vitara Brezza, the Baleno too got a re-make and this time both the cars achieved record sales within a year of their launch.
So what's different, Maruti has always been Maruti when it comes to Spares and Service. But the current Brezza and Baleno have achieved sales that they never could on any of their cars in the past 2 decades. So I studied the cars in detail for more than 3 months and here's our Review of the Maruti Suzuki Vitara Brezza.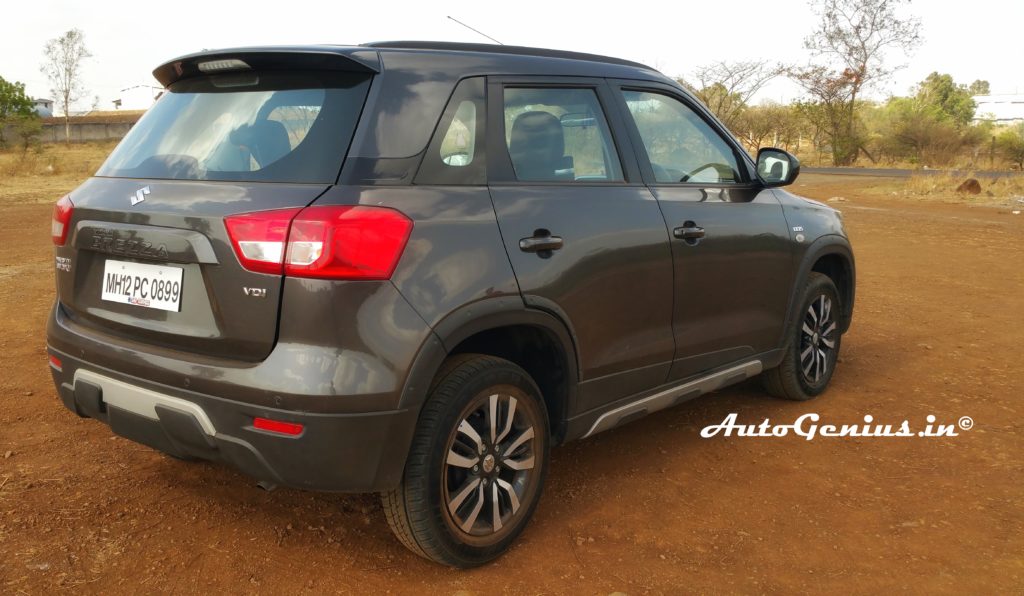 The Brezza simply looks great, is photogenic and muscular along with this "it's a Maruti that doesn't drive like one". Maruti cars usually are with soft suspension set ups giving you a cushioning ride in the city and with rubbish high speed behaviours. Well that's the first thing I noticed about the car. It just handles so well that if you were to sit in the car eyes closed besides the driver  you would never guess this is a Maruti car. Quite an achievement you think… well it is honestly. It's not just the looks that matter these days it is all about the handling and Maneuverability too and honestly Brezza does a great job at this.
So here are couple of things we really liked about the car:
• Great looks for a Cross over
• Raised seat height and GC (ground clearance) makes you feel you are in an SUV
• Wide range of accessories from the dealership.
• Good urban paint schemes that make the car look lively.
• Driver airbag is standard.
• ABS + EBD and passenger airbag are available on every optional variant of LDi and VDi. And are a standard on ZDi and ZDi+.
• Enough headroom for tall passengers.
• Wide network of service centres throughout the country.
A list of things that we didn't like about the car:
• No petrol variants nor any Automatic AMT options available. (Even the smaller cars like Alto K10, Celerio, Dzire have it)
• Annoying huge blind spots near mirrors.
• Trunk (5th door) has wide gaps and doesn't look proportionate.
• The inner door handles are placed at the most unergonomic positions.
• The electronic controller for OVRM adjustment look out dated and old school.
• Feel of cheaper plastic everywhere.
• The upper glove box doesn't open completely at all times, it halts mid-way.
• NVH (Noise Vibration and Harshness) levels rise exponentially on higher rpms.
• The car feels super sluggish pre turbo range of 2000 rpm, driving within the city ain't much fun.
• Investing in LDi & VDi is not value for money considering the no. of features ZDi and ZDi+ get.
• Waiting periods and lousy customer service and service centre experience.
 For all those who have been waiting for our spider web diagram. Sorry for making it this late. We just wanted to be sure of each and every characteristic so we ended up spending more time on the Brezza for a long term review.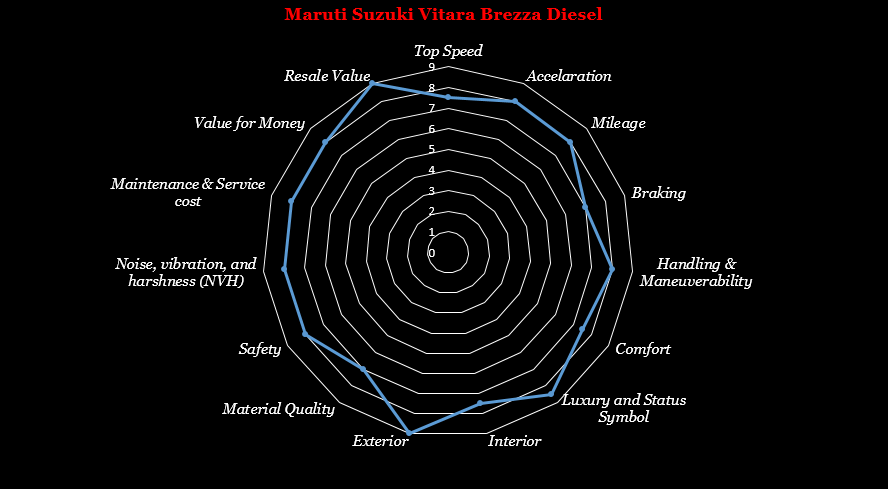 Top Speed :
Our First point in our primary parameter. The Vitara Brezza is a crossover with 88.5 bhp and 200Nm Torque. It does manage to get a top speed of 170 kmph but it attains the speed gradually and so we rated it a 7.5/10 on our list.
Acceleration:
 In our test runs it did 0-60 kmph in 05.36 sec and a 100kmph in 12.45 sec, which is decent considering its weight and size. So we rated it an 8/10 on our list.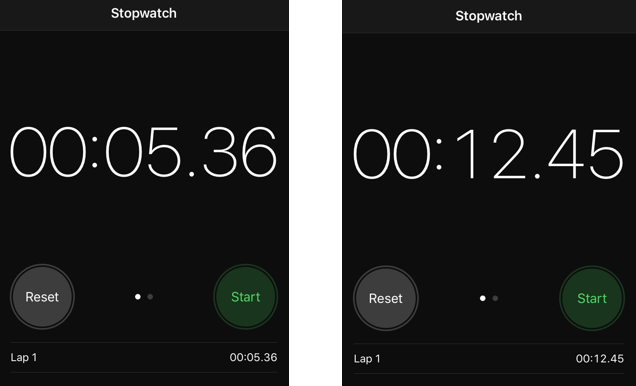 Mileage :
With company claims of 24.30 kmpl. We have been driving the car for more than a month now in city traffic as well as on the highways and our personal closed area. The car gave us a mileage of 13 kmpl in city, 18 kmpl on the highways and 16 kmpl in our closed testing area. The figure's strictly arent impressive but arent bad either. As a result we are happy and rated it a 8/10.
Braking :
The car brakes from 60 kmph to 0 in 5.5 meters and in 3.4 secs. With ABS and EBD as standard in optional variant. We loved the way Maruti has paid attention to safety matters. However the car wasn't great to control on high speed turns and braking at the same time. Though the body roll wasn't much. The car didn't feel at ease and high speed braking was scary a few times. So we rated it a 7/10 on our list.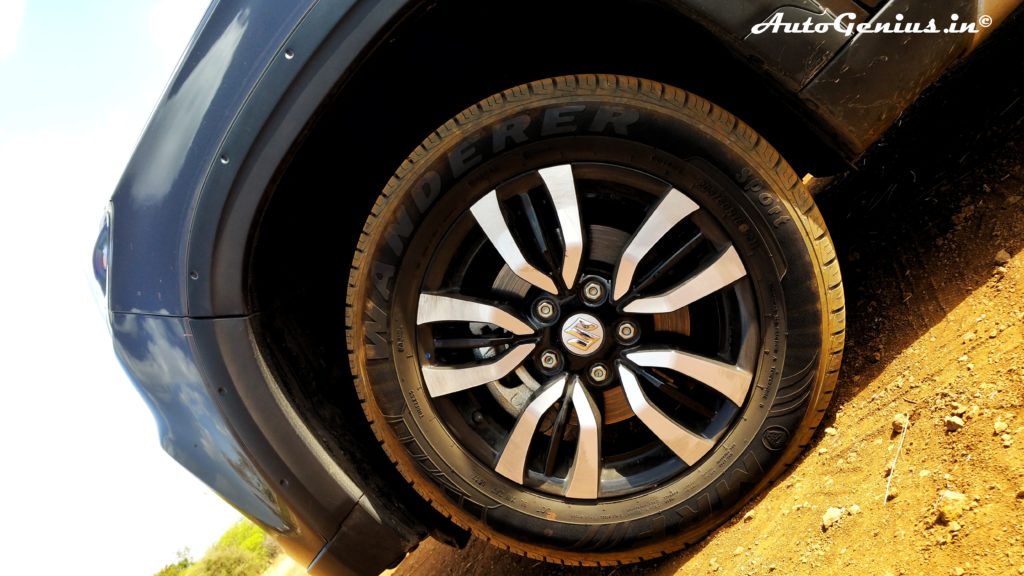 Handling & Maneuverability:
Remember when we said, Brezza a Maruti that doesn't drive like one". This is what we said it for. With the stiffer suspension setup the car was just amazing to drive. Be it an ugly road or a seamless expressway we enjoyed the ride and its cornering abilities. The huge blind spot is what we hated the most. Any small vehicle, children, cycle wala's etc. are completely hidden from the view. This is a major concern which made us deduct 2 points from the Handling and Maneuverability test. We rated the Brezza an 8/10 on our list.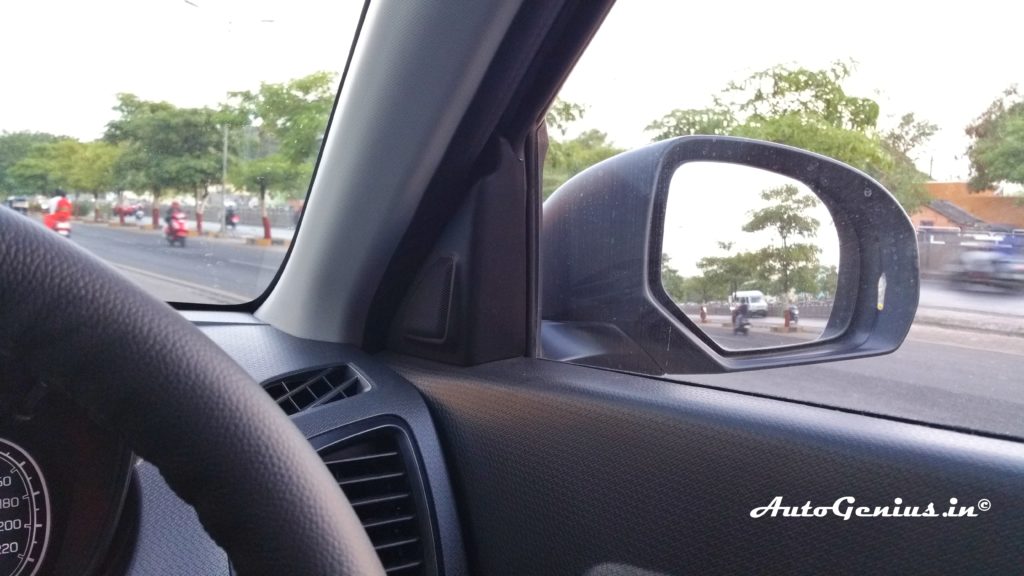 Comfort:
The car being spacious we enjoyed the legroom and headroom and didn't have anything to complain about at start. Later on our drive we asked our team members to sit at the back bench. They felt the car was adequately spacious for 2 at the back but managing 3 with the armrest at the centre was a pain for people with long legs. Also the car has a less than practical boot of 328 litres. The door handles from within are placed at the most unergonomic place where there was simply no engineering put to use. For all those who have no clues about this, try opening any door midway or from closer to its hinges. You would need more force to pull the same. (Pulling force is generally referred as torque). The farther you go from the hinges, lesser is the Pulling force (torque) required to move the door. That being the reason of door handles being placed at the edge of the door of our households too. So we rated the Brezza a 7.5/10 on our list.
Here's the image to elaborate our above statements.
Luxury & Status Symbol:
Well the car is iconic and photogenic, it delivers an SUV kind of experience from a crossover which in itself says a lot about the car's status symbol. All along with 30000+ bookings on wait every month the car would not phase out soon and would surely have a good resale value years after. If you are considering the ZDi and ZDi+ variants you do get enough features to add to your luxury list. However we felt the LDi and VDi are very poorly equipped and many customers would miss out on very common features if they end up buying these variants. So overall we rated the car a good 8.5/10 on our list.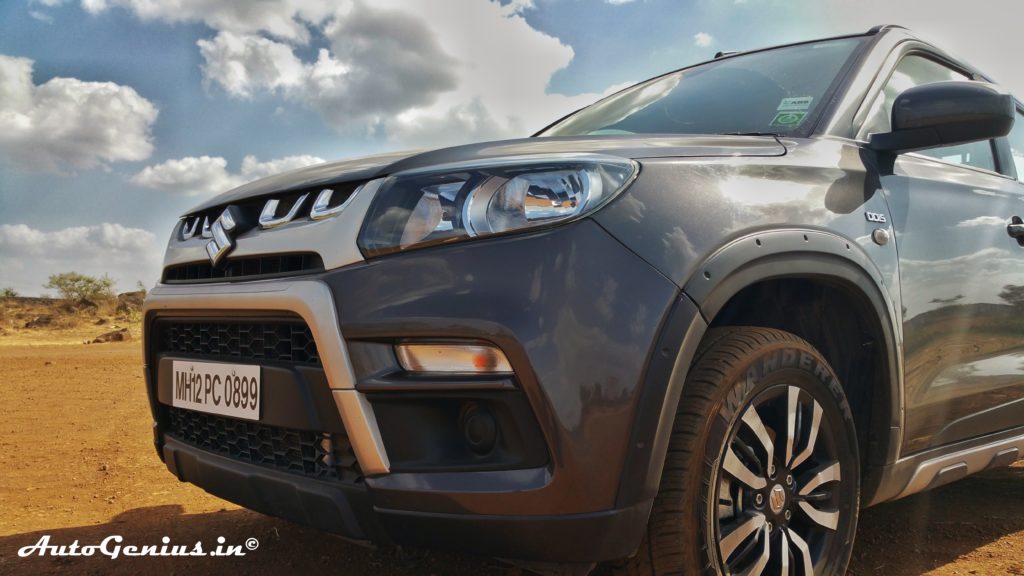 Interiors:
Our First statement won't be complete without mentioning the cool black interiors. It is less prone to dirt and feels sporty. With Maruti's leather seat covers the interiors look stylish as the exteriors. A couple of things that are hit and miss in the interiors such as the upper glove box doesn't open completely, we wish the stiffness of the glove box spring were calculated accurately for the load of the lid. The dashboard makes noise under higher revs, the Orvm's adjustments lack finish and appear boring and so does the power window console at the driver's door. With the age of delicate smartphones we would have loved to have a small neat and tidy looking phone holder compartment which was missed. With all this we rated the interiors a 7.5/10.
Exteriors: 
From Body shape to colour schemes it all looks superb. The unique looking wheel arch's, stylish alloys and dual toned roof adds to the character of this urban modern crossover.With wide opening doors the ingress and egress is a boon. The French beard styled front bumper looks neat and definitely scores points for its look. The doors when looked at from within the car at the window joints look and feel very thin and the trunk has a more than acceptable door gap which made us rate the Brezza a 9/10 on our list.
Material Quality:
Manufacturers have started paying quite an attention to detail and material quality however Maruti Suzuki still feels the most lacking in this race. For a 10+ lakh rupee car the material quality didn't woo us in any way. Rather the Plastic everywhere experience made us feel we weren't in a premium price range car. The all black centre console with music system along with a silver border does match the accents of the car over all. So we rated a 7/10 for the material quality.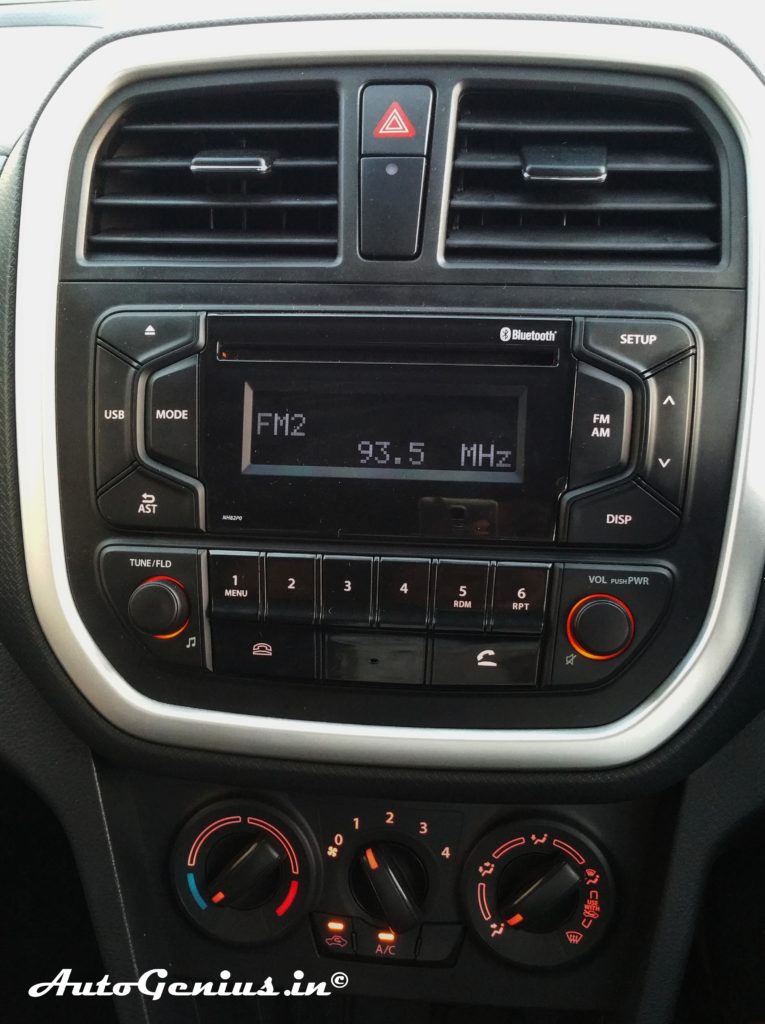 Safety: 
The best thing we liked about the Brezza was that the optional variant has safety kits in them, the optional LDi (O) & VDi (O) comes with ABS and EBD along with driver and passenger side airbags. The car also comes with Engine immobilizer as standard on all variants. We thought the simple but very important features like the Rear Demister, Front fog lamps and Rear wiper and washer should had been present in the VDi or the optional variants at least which isn't. Overall an 8/10 in the department of safety.
Noise Vibration & Harshness:
We tested the DDiS engine the so called National Engine of  the Brezza and cabin noise is relatively less as compared to other cars but it still ain't close to Maruti Suzuki Ciaz's silent cabin. Vibrations were hardly felt, the motor only sounded coarse at higher rpms and then the interiors started to buzz. At high speeds of above 140 kmph the Brezza's cabin aint very quiet due to wind and tyre noise. Until then all was fine and tolerable so we rated the NVH levels of Brezza an 8/10.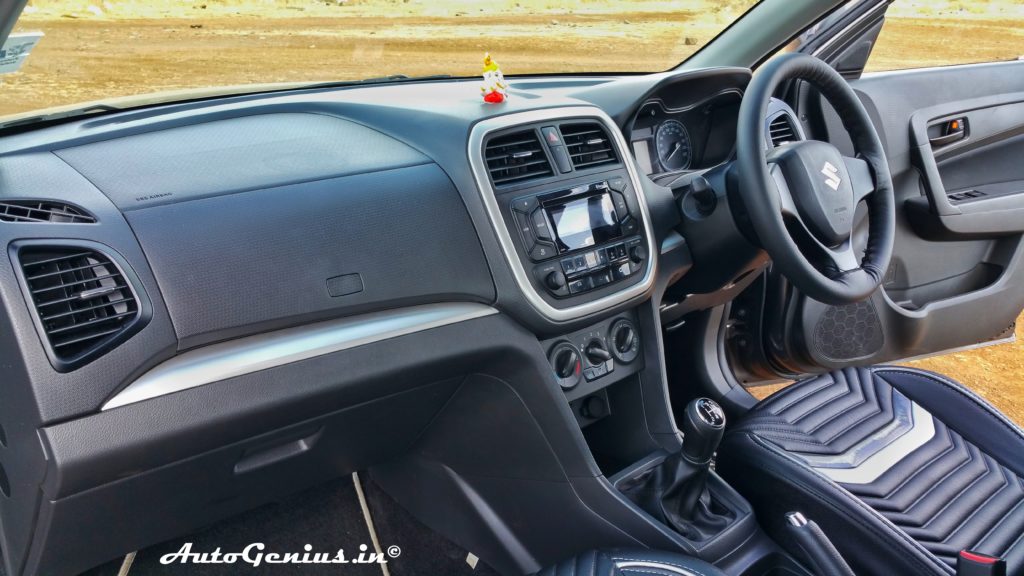 Maintenance & Service Costs:
There's one reason why Maruti cars are most famous for, spare parts availability and damage bills are at its best. Maruti cars will always have this advantage over the other due to their wide network and bulk production. However visiting a Maruti Service centre and dealing with advisors at the service station has always been a pain. That's one quality we wish Maruti could improve soon on. Overall an 8/10 on our list.
Value for Money: 
"Kitne mein kitna milega" is one of our most important parameter. We have seen our parents, friends, relatives almost everyone in the country dealing with situations in a similar fashion. Considering all the above parameters of the list I feel an 8/10 is an accurate rating for the parameter of vfm.
Resale Value:
Considering Brezza has managed so many bookings and deliveries the resale value for the car ain't going to give a big hit to its primary buyer. In fact the 1st owner would always be happy to sell it at a higher margin. However the interiors within the Brezza would fade out soon and look abused within years due to poor material quality which may make the Brezza look older that it actually is. We rate the resale value a 9/10 on our list.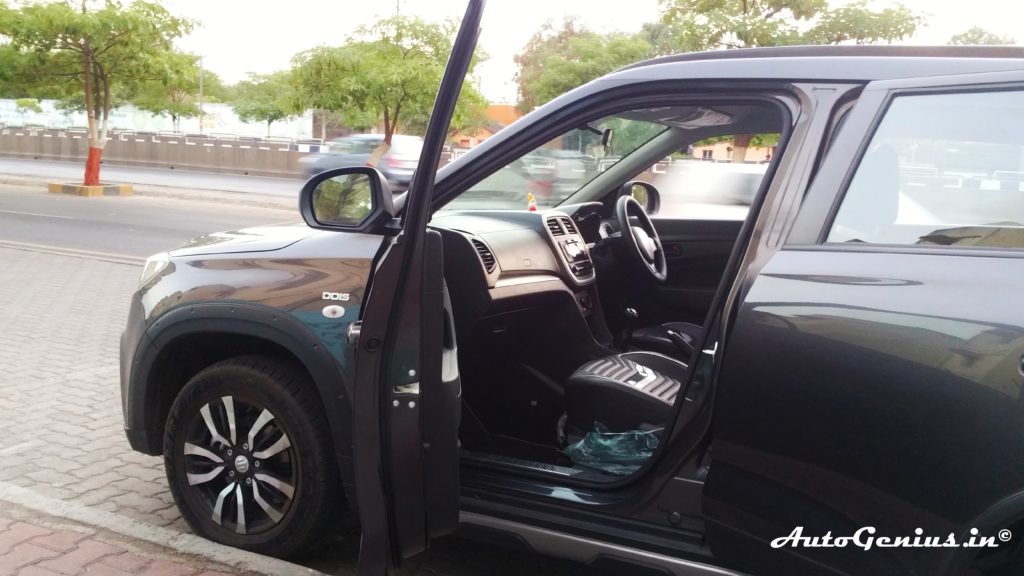 So the answer the ultimate question
Is it a worth buy?

If I was asked this question, Akshay would you buy the brezza for over 10+ lakhs, honestly I wouldn't had. It is a fabulous looking car, a bit practical too but it seems like a 1st generation car with way too many faults and is not up to my taste either. Depending on my requirement list there are better choices in the market. I would have considered my options or would had waited until all the faults were resolved by Maruti Suzuki in its facelifts. Note there's nothing in the world of automotives that is absolutely perfect. It all depends on your requirements and what would you like to settle with. If the Brezza matches your set of requirement perfectly, it is worth considering or at least shortlisting and putting it to test amongst its current rivals, the Hyundai I 20 Active, Maruti Suzuki S-Cross, Ford EcoSport and the Honda W-RV.
If you still need help in deciding the best one for your requirements click on this link www.autogenius.in/car-questionnaire fill in your requirements and we will do our best to help you in choosing the correct one.